If you're a self-taught software developer, you've probably taken a coding course that included a project.
The project looks great, so what's the problem?
Turns out, quite a lot.
Not only have countless other developers also stuck that same project into their portfolio, but when you build a project included in a course, you're not solving a problem.
And at the end of the day, software developers get paid because we solve problems.
So what's to do?
Instead of worrying that a potential employer will recognize your all-too-familiar app from a course, transform that stress into creative action with Portfolio Surgery.
In this course, you'll learn five creative methods for making projects your own.
No more stressing out or wondering if your projects are original enough.
In Portfolio Surgery you'll apply valuable problem-solving skills along the way while making your portfolio POP!
For every ten minutes of video, you can expect to spend between 3-5 (sometimes more) hours doing hands-on work outside the classroom.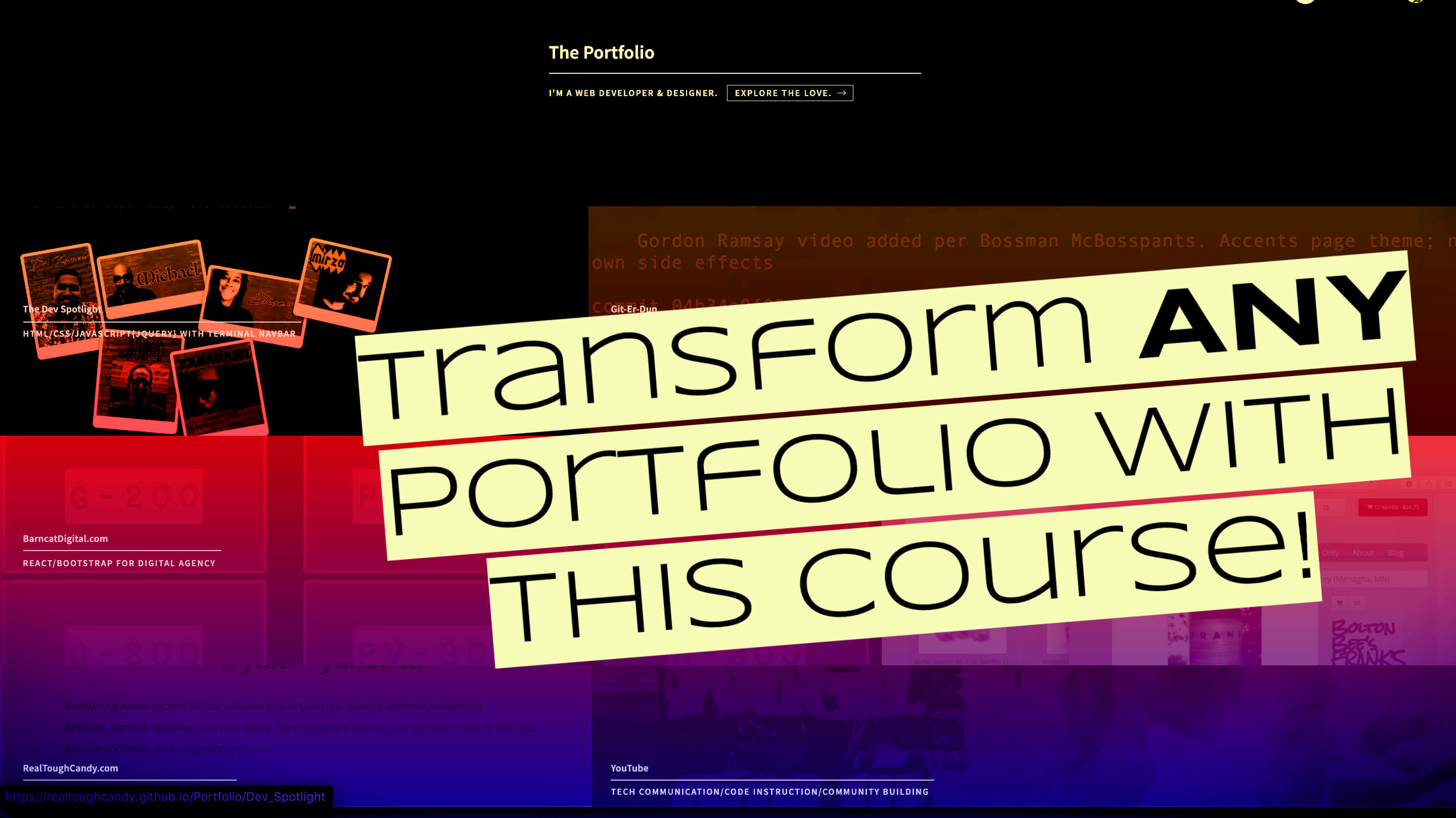 Portfolio Surgery
is a hands-on course, and to get the most out of it you'll need to have at least one project.
There aren't any theoreticals here – just practical, actionable training that will bring your projects to an entirely new level. . . The NEXT level.
You don't have to be a doctor to perform surgery in this course. So grab your scalpel, your projects and enroll in this course today!